Please find below details for the March Peak District walk.
I hope you can make it 🙂
If you have any questions please drop me a message in the comments or send me an email.
March Peak District Beginner Walk
Date: Saturday 23rd March
Time: 9.30 am – 3.30/4 pm (approx)
Route: Kinder Scout from Edale* (Important read below)
Walk Distance: 13 km/ 8 miles
Walk Time: 4.5-5 hours (not including breaks)
Total Ascent: 757 m/ 2,483 ft
Spaces Available: 10 places left
*This walk involves a very small section where you need to scramble. It's perfect if you've not tried scrambling before as it's a  short part of the route and it's not overly technical. If you're worried or have any questions please feel free to ask me before you book.
Please note the length of this walk is slightly longer than my previous walks so a reasonable level of fitness will be required. We will always go at the pace of the slowest member of the group.
I will offer you a few tips but as you'll see on the day, it's nothing to worry about 🙂
Information About the Walk
Are you new to hiking and not sure what to wear or what to bring with you?
Read of my post here which tells you what to wear and bring on a day hike in the UK.
What to Wear For the Walk?
Please check the weather on the day of the walk and dress accordingly.
I would recommend hiking trousers or leggings and layers to keep you warm, plus waterproofs, hat and gloves.
No hiking boots?
Hiking boots are available to borrow for the walk – please get in touch for more details and to reserve a pair in your size! These will be from Salomon who I'm a brand Ambassador for, they are the 4D Quest Hiking boots, which are Gortex lined.
Sizes available – 4.5, 5.5, 6, 6.5, 7, 7.5, 8, 9.5, 10, 10.5, 11.5
What to bring on the walk?
Please bring a small rucksack (20-25 litres is perfect) to carry some snacks, water, any personal medication. Plus waterproofs (hopefully they will stay in the bag)
How Many People Will Be in the Group?
I will be limiting the numbers to a maximum of 8-10 people per walk. This is so I can get to know you but also so we have a nice sized group.
If you would like to bring a dog, please contact me beforehand, due to the scramble section, plus also to make sure the rest of the group is comfortable with
What Will be Organised?
I will organise the walking route, including navigating the walk, so no need to bring a map and compass (unless you want to)
I will also arrange a meeting place and time, which I will confirm once you've signed up to the walk.
What you will need to do?
You will be responsible for getting to the start (on time) and with the right hiking clothes and gear according to the weather conditions!
Read the post above if you're not sure what to wear or bring or ask me any questions.
How Much Does the Walk Cost?
I will be volunteering my own time and transport costs for the walk. However, I would like to ask for a donation be made towards the charity I am fundraising for, Mind Charity, which supports mental health in England and Wales.
This is the charity I will be raising money for on my 800-mile hiking challenge starting in May. To read more about or if you'd like to join, click here for more details.
Suggested donation £5.00 but of course, you're welcome to donate more 🙂
Please click here to donate via my Just Giving Page.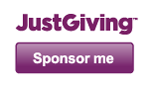 How to Join the Walk?
If you would like to join the walk, please make your charity donation* then complete your details below and I will send you further information and meeting time and place.
I will create a WhatsApp group to communicate plans for the walk, including any last minute changes. This is optional, please let me know if you do not want to be added. Thanks
*If you are unable to attend the walk, this is non-refundable. Although you can join a different date.
IMPORTANT INFORMATION
Please note, since this is walk is FREE to join, I have no liability for any injuries that may occur.
You are joining the walk at your own risk. I know that sounds scary, of course, it's a walk, not skydiving but I wanted you to understand that I hold no public liability insurance at present.
Thanks, Becky