It's time for another challenge. And this one is huge. No seriously, it's the most ridiculous challenge I've ever attempted! My plan is to hike from the most easterly point to the most westerly point of Great Britain.
See I told you it was mad!
Do you want to know more about the challenge? Keep reading and I will tell you all about it.
Feel free to ask me any questions in the comments below or message me via my social media – Instagram, Facebook and Twitter.
You can also start following my adventures now (hint, hint)
East to West Challenge – Hiking Across Great Britain
Where Does the Hike Start?
The start point for the hike will be in a town on the east coast of the UK, Lowestoft, in Suffolk, although very close to the border of Norfolk.
The official start will be Ness Point.
Be prepared for some silly photos at the start point!
Where Does the Hike Finish?
The hike finishes, if all goes to plan, at Ardnamurchan Lighthouse, in Scotland.
Luckily the Lighthouse also has a small cafe so I can celebrate with a cake and cup of tea (hmmm that doesn't sound very glamorous, I may need to come up with a Plan B – Suggestions very welcome 🙂
What is My Route?
There is no official route for this hike, which is all part of the fun planning and completing the hike. I have planned an initial route (see map above) but the great thing about this challenge is that I am free to deviate from it at any point.
It's my challenge, so my rules!
I will be aiming to hike on as many footpaths as I can, but if there is no choice then I might need to hike along the odd road or two on the route.
What Hiking Trails Will I Be Walking On?
The plan will be to use some of the national and local hiking trails as part of the route. If you've ever hiked along any of these I would love any tips or advice.
Here are the hiking trails I will be hiking on:
Norfolk Coast Path
English Coast Path
Peter Scott Trail
Nene Way
Derwent Valley Heritage Trail
Pennine Way
St Cuthbert's Trail
Southern Upland Way
Cross Borders Drove Road
John Muir Way
West Highland Way
(These aren't all of the trails but the main ones that I will hike on)
How Long Will it Take?

The plan is to start the hike on Monday 20th May 2019, subject to change but that's the plan! Pop the date in your diary now, I'll be welcoming any positive messages 🙂
My accurate answer to this question will be when I reach the finish point in Scotland. The plan will be to do the hike in one go and for it to take about two months but who knows what the final number of days will be!
A little different from my first long-distance hike along Hadrian's Wall which took 5 days!
So my end date will be round about the end of July 2019.
How Far Will I Be Hiking Each Day?
The total hike from east to west will be over 800 miles.
On average I will be hiking between 15-20 miles a day, with some days being more and others less, depending on the terrain and also what accommodation is nearby.
Are you interested in taking part in your own hiking challenge?
Country Walking Magazine has a fantastic challenge called #Walk1000Miles you can sign up online and it's totally FREE!
If you'd like to subscribe to the magazine, which is full of great hiking tips, suggested walks and hiking gear, you can currently get 20% off with the discount code CWALK20%
Am I Doing the Hike My Own?
View this post on Instagram

I love my solo hiking adventures but I also enjoy the company of fellow hikers. For this hike, I'm teaming up with a fellow hiker and travel blogger, Ian or if you follow him on social media you'll know him as the Barefoot Backpacker.
This means I will also have someone to take my photos instead of using a tripod all the time!
You can read Ian's story here about why he's taking on the challenge.
Why Am I Hiking From East to West?
A popular trail is hiking from South to North (or Lands End to John O'Groats). I'd been contemplating this as a solo hike as I wanted to set myself a challenge. Little did I know that Barefoot Backpacker was also considering a long-distance hiking challenge after being inspired at the Yes Festival.
One day, over a pint in the pub, he asked me if I'd ever considered a long-distance hiking trail?
Yes! I'm looking into hiking from south to north of Britain. At this point, he suggested the East to West route.
Barefoot Backpacker loves going off the beaten track and doing things differently which is where the East to West idea came from.
Initially, it appeared to be fewer miles that south to north but after plotting a potential route it seems to be about the same.
The reason we are hiking East to West is:
We will do the (easier) miles first, hiking along the Norfolk Coastal path
There are hotels at Lowestoft so we have somewhere to stay the night before the challenge
The sun won't be in our eyes on the walk!
Am I Going to Meet People On the Hike?
Yes, yes, yes!!!
I would love for as many people as possible to join me on the hike. I will share my route and plans so check your diaries and see if you can join me on the hike.
Join me for a mile, 3 miles, 5 miles or even more, whatever you're comfortable with you'll be very welcome to join the hiking fun!
Ideally, I would love to get at least 100 people to join me. Pledge now if you want to join me!
Want to Join?
Sign up below to receive updates on the challenge and find out where you can join.
Let me know in the comments if you're interested in joining us.
A Personal Challenge
What Is My Inspiration For This Hike?
I have wanted to complete a long-distance hiking challenge for a while, I was considering the Pennine Way, a hike that starts from Edale in the Peak District and every time I go hiking there I see the sign.
After completing the Jurassic Coast Hike from Exmouth in Devon to Old Harry Rocks in Dorset. You can read about my hike here from start to finish walking the Jurassic Coast
For me, hiking is my escape but also how I re-charge too. For years I've struggled with my mental health and every time I go hiking I feel alive.
It wasn't until later in life I realised the magic of hiking and now every time I feel myself sliding in the wrong direction, I go hiking and that seems to set me back on track again.
Am I Raising Money for Charity?
The short answer is YES!
I last raised money for a charity back in 2012, when I climbed Mt Kilimanjaro. I chose a charity close to my heart, Arthritis Care as my lovely Nan had suffered from arthritis all her life since she was 18.
Before I was made redundant I donated each month to various different charities from my wages as well as the one-off challenges and fundraising events that people took part in.
But since I started Becky the Traveller, I've not had much income, so my charity donations have reduced.
So now it's time to raise some serious cash for an awesome charity.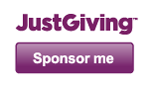 The charity I have chosen is…
MIND | Mental Health Charity
The charity raises money to help and support the growing number of people who struggle with mental health. Sadly the Mind has shared that, "Every two hours, someone in England and Wales takes their own life. This can't go on"
"Every two hours, someone in England and Wales takes their own life. This can't go on"
Ask yourself this question…
Do you know anyone who has experienced Mental Health illness?
A friend, colleague, family member or even someone who you follow on Instagram, Twitter or Facebook who has shared their experience.
When I think about how many people I know who have either had mental health struggles or are suffering right now then the list is endless.
Sadly, I know people who have taken their own lives and many more who have attempted (including myself) but I'm sure there are so many more people out there who are struggling.
That's why I'm going to be asking everyone to donate and raise money for this charity.
Need some help or advice now?
Want to know How to Donate?
Would you like to donate? Here's my Just Giving Page, simply click on the link or fancy button below and you can make your donation.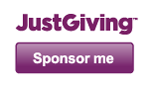 Here's my Just Giving Page
All I'm asking is everyone to donate is £1.00
(Feel free to donate more if you wish but I will be more than happy with £1 from everyone of my followers and readers 🙂
More About the Challenge
Where will I be staying?
At the moment, I have no idea where I will be staying! But I'm really flexible on different options, I guess it depends what available and also what is close to the route.
Here are a few options for accommodation that I'm planning:
Hotels (For a bit of luxury every now and again!)
YHA Hostels (Perfect for budget travel)
Independent Hostels
Couchsurfing (Not tried this yet but hoping to give it a go!)
Camping (Both wild camping and campsites depending on locations)
If you are on our hiking route and would like to put us up for the night, please get in touch. We will even cook dinner for you!
Clothes for all weathers
Haha kind of obvious I will be taking clothes, I'm sure you're pleased to hear!! In the UK you need to be ready for any weather. So I will have a full range of warm and waterproof clothes to suit whatever the weather throws at me.
camping & Cooking equipment
I don't know where I will be from day-to-day. So my tent, sleeping bag and little cooking stove will be coming along. Plus a good supply of emergency food and snacks. Hopefully, I won't have to do too much shopping on my trip.
Map & compass
There are some wonderful walks in the UK. And a lot of them are pretty well signposted. But that doesn't mean I won't be taking maps with me wherever I go. I will also be using OS Online to plot my routes.
Camera equipment
I have a Nikon 3300 which will be coming on my trip. Along with a tripod to capture me in action too!
How can you follow the Challenge?
View this post on Instagram
Every day I will be sharing my journey on social media. Whatever the weather, I will be showing you how you can enjoy the stunning UK.
The challenge is also going to be captured on video by the talented videographer Joe Lee from This Way Up World. You can read more about him here.
Meet Our Film Maker
Joe is an ex-software developer of 15+ years and self-confessed "nerd" turned self-taught videographer, documentary filmmaker and travel YouTuber (This Way Up World). But above all else, he is a passionate storyteller.
Joe is a fan of the short form documentary style and likes to focus on human profile pieces. His content has lead him to debut his content at film festivals and winning film competitions. As a co-organiser of the London Documentary Network, he is a big fan of community and supporting each other to make "great".
Follow Becky the Traveller
Start following my travels now and look forward to seeing what the beautiful UK has to offer.
More Hiking Ideas
Have you done a long-distance hike? Tell me which one in the comments below. Also if you have any more tips or ideas for my challenge please let me know.
*Becky the Traveller participates in the Amazon Services Associates Programme, as well as other affiliate programmes. If you make a purchase through these, I earn from the qualifying links. This is at no extra cost to you. Read more here.