My travelling has taken me across the world to some awesome places. So far I have visited:
42 of 195 countries
6 of 7 continents
45 of 1,052 Unesco Heritage Sites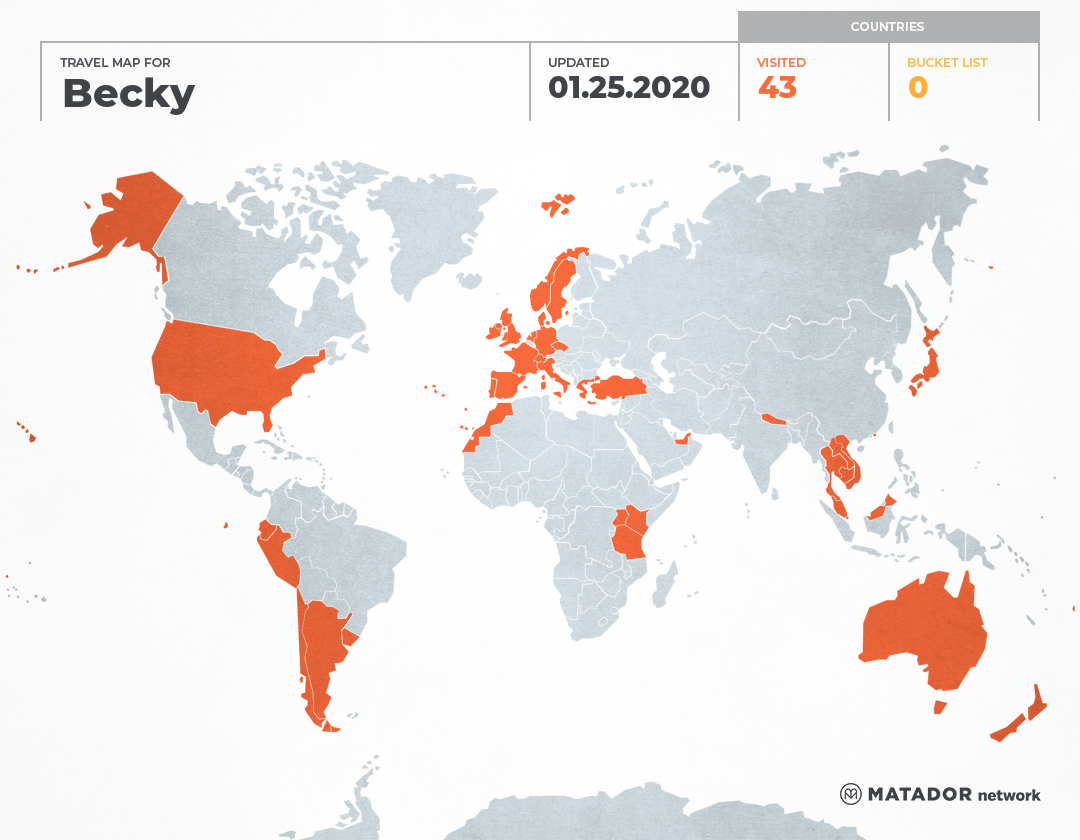 .
Get your own travel map from Matador Network.
Becky's Destinations
Africa: Kenya, Morocco, Tanzania, Uganda.
Antarctica: On the Bucket List!
Asia: Cambodia, Japan, Laos, Malaysia, Nepal, Singapore, Thailand, United Arab of Emirates, Vietnam.
Europe: Czech Republic, Denmark, France, Germany, Greece, Iceland, Ireland, Italy, Netherlands, Northern Ireland, Norway, Portugal, Scotland, Spain, Sweden, Switzerland, Turkey, United Kingdom (England, Northern Ireland, Scotland and Wales).
North America: Belize, Guatemala, United States of America.
Oceania: Australia, Fiji, New Zealand.
South America: Argentina, Chile, Ecuador, Galapagos Islands (Ecuador), Peru, Uruguay.